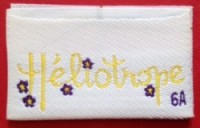 Adding value and luxury touch to your brand garment, via custom woven clothing labels. The following are the most famous weaving label qualities. Choose the woven label quality that suits your brand and design of clothing.
Taffeta woven label is a less density,  matte-finish, plain weave  fabric structure.  It is the cheapest woven garment label. Most customers will use taffeta woven labels for care wash labels, size labels.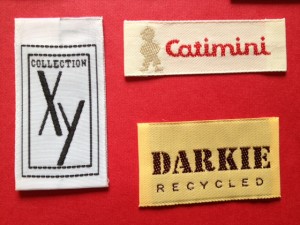 High definition ( also know as damask) woven label is a high density, matte-finish weave fabric structure quality label. It is the most commonly used luxury brand, and designer woven garment label quality.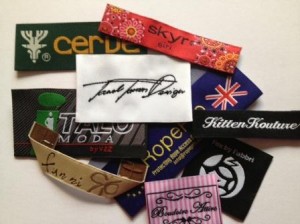 Satin woven label is a high density, slightly firm, silky, shiny finish label quality. Most women's designer brands, silky fabric garment will use this satin weave fabric label.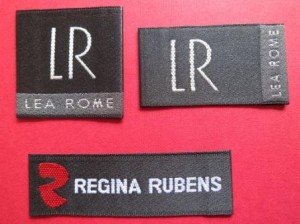 Contact Woven-Printed-Garment-Labels on below email.  Our sales team will help to custom your brand garment woven labels.
Telephone: +44 (0)116 3183121
Mobile: +44 (0) 7823800552
Email: sales@woven-printed-garment-labels.com
Email: wovenprintuk@btinternet.com