Colours have many meanings. They can create an emotional reaction and set a mood in a split-second. Combining, complementing and contrasting them is a key element of the "science" of the fashion industry. Right down to those essential finishing touches, like clothing labels!
Fashion for 2019 is fun!
The current colour trend in clothing is bold, bright and unmissable. This looks set to continue into the next season's fashions. After all, great design and fabulous fashions are the perfect antidote to the uncertain times we live in. So, expect highlighter bright colours to appear, as designers will be working from an "anything goes" palette. This will run alongside reliable perennials such as mono and nude clothing.
In tandem with freedom in use of colour, comes new levels of creativity in form and accessorising. It's all about clothing that's uplifting and fun. It means patterned fabrics continue to be popular, including that timeless classic leopard print!
Comfort and confidence from clothes
There's also an element of comfort running through 2019's clothing lines. Comfort in wearability, but also clothes that make the wearer "feel safe". It means big and baggy are still trending in easy wear, for that wrap around quality.
In women's fashion, there is also a move away from seduction, to confidence and empowerment. Skirt lengths are longer, and outerwear is more fluid, for example.
Much of the creativity and "no limits" nature of fashion in 2019 is about everyone being able to personalise their own look and having clothes that are "real" and reassuringly interchangeable. This helps underpin the throwaway age too, enabling buyers to mix and match, then dispose of items.
Individualise finishing touches
Adding personalised labels can help designers and manufacturers to add to this authentic trend. It's also an impactful message to show individualised care, even in affordable and disposable brands.
Woven labels in strong shades also help build your brand identity, and if you commission colourful fabric labels you have more chance of getting noticed…..just like consumers in their new bright wardrobes!
Bespoke woven labels
Every brand will invest in its own bespoke woven labels to identify itself, but the most luxurious brands will ensure that their personalized labels are as desirable and high-end as the collections they design and produce. So look inside clothes to get a real sense of brand quality!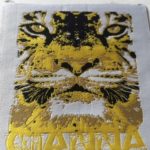 Telephone: +44 (0)116 3183121
Mobile: +44 (0) 7823800552
Email: sales@woven-printed-garment-labels.com
Email: wovenprintuk@btinternet.com
https://www.woven-printed-garment-labels.com/