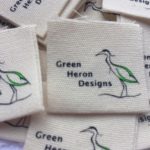 Winter 2018 fashion is set to be unlike anything we have ever seen before. With a greater focus on experimentation, designers and the textiles industry are attempting to push the boundaries of fashion in combining a variety of styles and textures. Gone are the silhouette enhancing garments of last year, instead we will be seeing layered ensembles that ooze sophistication in our shop windows.
2018 Winter catwalks
Dolce & Gabbana and Tom Ford collections are heavily dominated by animal print this season. Gone are the days where leopard and cheetah print were considered tacky, the designers have revolutionised its reputation with the innovative use of colour and accessories. It's a design that has already trickled down into the commercial clothing industry and is sure to be the go-to trend this Winter.
In the wake of the #MeToo movement, designers were inspired to channel the concept of female empowerment and sexuality through their clothing design choices. Tailored dresses with modest hemlines were the highlight of the Alexander McQueen collection; layered with a mixture of soft fabrics and leather, this winter design is unashamedly bold and representative of women and men in the modern era.
Branding Clothing Labels
Clothing labels are essential for branding
"Who are you wearing?" That's the question we all want answers to when an outfit or fashion trend grabs our attention. When it comes to fashion, branding is everything and manufacturers shouldn't neglect clothing labels during the design process.
The experimental winter period is the perfect time to choose labels that push the boundaries of your brand marketing. With so many styles to choose from, woven labels can be tailored to meet your unique design requirements; even our leather labels can perfectly represent the edgy trends of winter 2018.
From fabric labels to personalized labels, Woven Printed Garment Labels have high-quality products guaranteed to make your clothing brand stand out from the crowd.
Telephone: +44 (0)116 3183121
Mobile: +44 (0) 7823800552
Email: sales@woven-printed-garment-labels.com
Email: wovenprintuk@btinternet.com
https://www.woven-printed-garment-labels.com/