Custom High Definition Woven Labels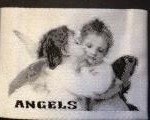 Our factory uses the finest, soft and  lightweight threads in high-definition woven fabric labels production. This woven label quality  also called damask woven labels. This weave structure provides the best detailed logo, texts  woven image.
The high-definition woven labels are widely used by global famous clothing brands; they are  soft, beautiful woven fabric labels to add a professional finishing touch on branded textiles products.
We are able to produce a contemporary-look and high-quality fashion woven clothing label.  Our speciality is to create a modern stylish label with full colourful prints on finest label materials and with outstanding designs.
The high-definition woven label will certainly add a great value, a luxury touch to your branded garment products.  A good quality woven label is important to any fashion brand.
Woven label is a textile formed by weaving. Woven clothing labels are created on a loom, and made of different coloured threads woven on a warp and a weft. The background fabric, the logo, and the texts are all textile formed by weaving.
Contact our sales team on below email, we will help to design your own brand woven label.   Damask weaving labels can create an outstanding high-definition fabric label for any prestigious fashion brand products.
We offer a superb customer service and  attention to details of your design requirement.   We provide the best quality  high-definition woven fabric labels for fashion branding products;  low minimum, and free UK delivery.
Contact us on below info, and attach your PDF-format design artwork; we will get back to you in  30 minutes for a fast quote.  We offer competitive prices and fast delivery lead-time.  And we have a huge range of fabric materials, label finishing, and qualities.  Our design team will guide you through the variables to achieve the perfect end-result and finish for your made-to-order clothes labels.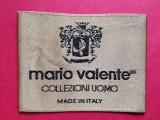 Telephone: +44 (0)116 3183121
Mobile: +44 (0) 7823800552
Email: sales@woven-printed-garment-labels.com
Email: wovenprintuk@btinternet.com